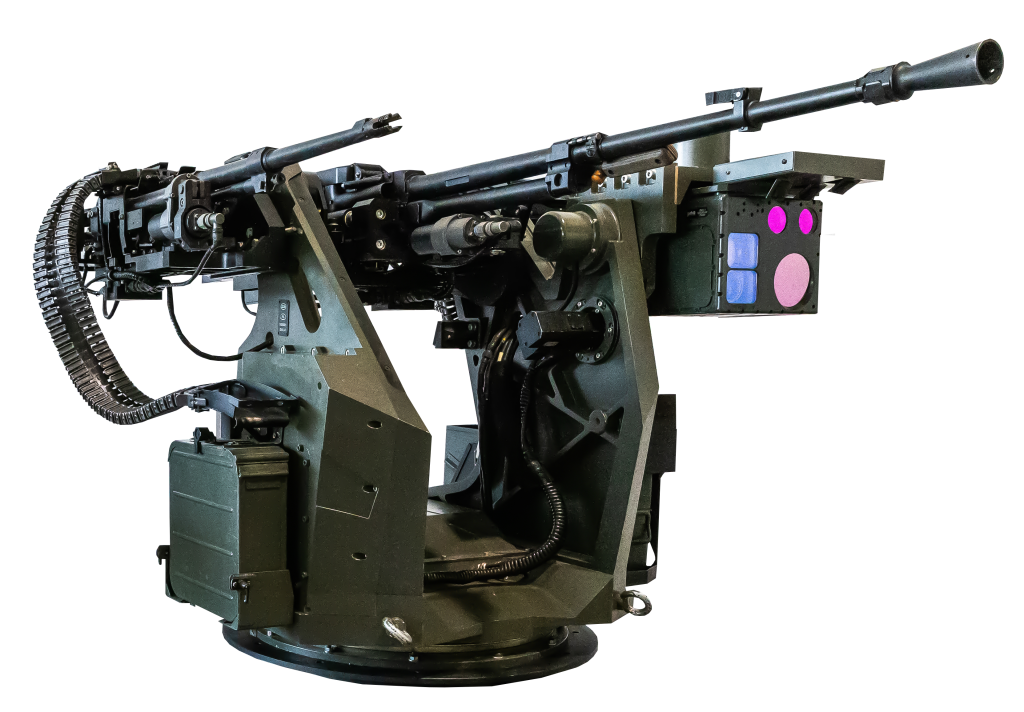 Description
The ZSMU A5 is a remotely controlled weapon station that allows vehicle personnel and stationary objects rotary observation and effective defense from direct attack, while maintaining conditions of the minimum threat for the operator – in any terrain conditions, regardless the time of day, year or weather conditions. The ZSMU A5 is designated for carrying combat tasks with application of the 12.7 mm WKM-Bm or the 40 mm Multi-Shot Grenade Launcher and the 7.62 mm UKM 2000C General-Purpose Machine Gun – that is the main product configuration.
For the operator's usage were devoted: the armament stabilization module and cameras that allow carrying out fire even at the 60 km/h carrier velocity on the off- road terrain, automatic target tracking set that can easily track even small aerial vehicles. The fire control system allows carrying effective fire towards targets in motion including the aerial micro-class ones.  The module is equipped with day/thermal camera and laser range-finder – integrated into one compact module with auto-cleaning system.  The ZSMU A5 module can be equipped with a secondary, optional operator stand – it can be integrated with other vehicle systems, including meteo-station, and radiation detecting system. In case of emergency like power outage the ZSMU A5 is fully adapted to manual usage.
The ZSMU A5 Remote Controlled Weapon Station is designated for assembly on the following carrier types:
wheeled and tracked armored transporters,
off-road passenger vehicles,
specialized tracked or wheeled vehicles,
stationary objects and floating units.
TECHNICAL DATA

Operating service
1 person
Total weight
303 kg
Reloading
basic: electrical
emergency: manual
Work cycle
basic: trough the control desktop
emergency: manual operating
Elevation angle scope
(in elevation)  –15 ̊ + 70 ̊
Azimuth angle scope
n x 360˚
Gallery