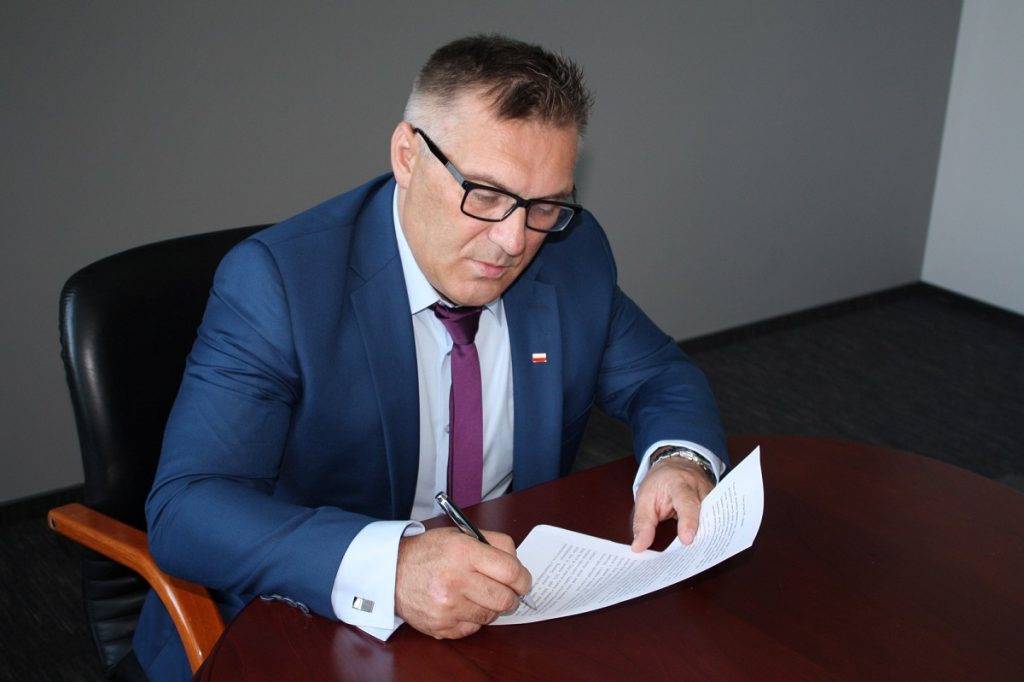 Henryk Łabędź – President of the Board
One of his main purposes is appreciation for assembly line employees – as a result I raised their salary. We will look for financial reserves for this purpose e.g. we will decrease overtime hours – declares Henryk Łabędź – the President of the Board. He announces that he cares about competences and respects dignity of each employee. He willingly cooperates with non-governmental organizations who promote patriotic values. The newly appointed President is a former Vice-president of NSZZ Solidarność in Małopolska and he is the head of the Labor Union Organization at ZMT. He is 54 years old, he graduated from Katolicki Uniwersytet Lubelski where he studied marketing and management. He is the member of the Supervisory Board of the Tarnowski Industrial Cluster. He actively participated in Supervisory Boards of the following institutions: MPK Tarnów, Economic Fund of Małopolska Region. He has worked in ZMT for 30 years now. Before he dedicated himself to the Labor Union activities he had worked in the Purchasing Department and the Economic Research Department. Once he was appointed for the President of the Board he resigned from labor union activities.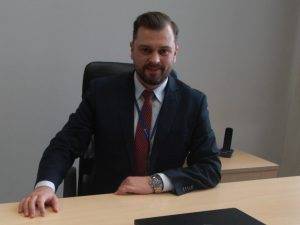 Robert Pacana – Member of the Board
Graduate of several Universities – he graduated from University of Rzeszów, AGH University of Science and Technology and studied material engineering and he holds MBA title from the Enterprise and Management Higher Vocational School in Warsaw named after Leon Koźminski. He is an experienced manager with outstanding practice in several manufacturing companies – specifically – in aviation industries that belong to the United Technologies Corporation. He achieved numerous successes in operational management, manufacturing, after-sales service in country and abroad. He began his career in WSK "PZL-Rzeszów" S.A. where he was responsible for implementation of Lean Manufacturing in the entire company. Then he worked in PZL Mielec S.A. as a director in several departments e.g. Outset Works and Service Center Director where he was responsible for delivery of helicopters e.g. S-70i, Black Hawk and M28 planes – which were procured by the Ministry of National Defense. Later on in his career he worked as an advisor for different companies – the scope of work included optimization of business and manufacturing processes.
For the past year he has worked in Zakłady Mechaniczne "Tarnów" S.A. – firstly as a Director of Production, then as an Executive Director. On the 21st December of 2018 he was appointed for the Member of the Board.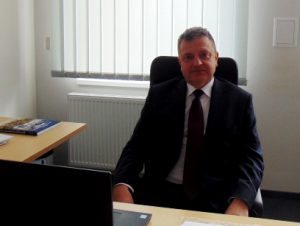 Jaromir Gorczyca – Member of the Board
He obtained Master's Degree at Cracow University of Economics. Then he studied dual major in college and completed post-graduate studies – 1st major: Management for Financial Directors at the University of Warsaw, 2nd major: Real Estate Evaluation at Kielce University of Technology. He has an expertise and high qualifications for financial management. He is experienced in providing financial fluency, supervision of financial discipline and management of the following departments: accounting, financial department, controlling department, collection department, and IT. He obtained experience working in several companies as: President of the Board, Member of the Board and Economics and Finances Director. He worked in the following companies: Zakłady Tworzyw Sztucznych Gamrat S.A. in Jasło, Huta Batory limited liability company in Chorzów and Zakłady Lentex S.A. in Lubliniec.
On the 17th April in 2019 the Supervisory Board ZMT appointed him for the Member of the Board assuming his duties as from May 6th 2019.